A New Social Media Hazard: Musk's Blue Check Verification
As technology develops, we are drawn further and further away from reality. With new risks online like Deepfakes, it has become more difficult to understand who is authentic online and who is not. Twitter's newest CEO, entrepreneur Elon Musk, has vocalized his plans to loosen restrictions on the app, as well as introduce a new self-verification system. Though his ideas seem progressive and practical, many users believe it opens the door for online "trolls" to use social media as a destructive platform. To make sure you're surfing on the web and making connections safely, keep reading to learn more about a new social media hazard, Musk's blue check verification.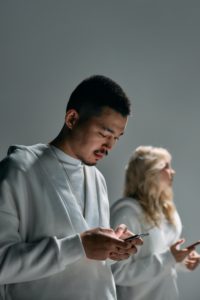 What is the Blue Check Verification?
As technology developers began to see an increase in fake accounts on social platforms, they introduced the blue check verification process. Users like celebrities or influencers who have a blue check on their profile represent an authentic account. The exclusivity of the blue check undoubtedly represented popularity and influence. Though any user can apply to be verified, they must gain approval from the platform. Users are held accountable to a list of requirements through the verification process, including active use, earned media (i.e. proof of media mentions), and a complete, unique profile. With these tight requirements, it isn't typical for an average user to become verified.
New Blue Check Verification
Elon Musk and other technology developers have decided to adopt a new purpose for the blue check verification process. Now, all users can obtain a blue check on their social media profiles through a paid subscription service. The purpose of the new blue check isn't to represent social influence, but rather to act as protection for your profile. The monthly subscriptions range from $11.99-$14.99 a month and aim to provide upgraded profile security, authentication, and customer service. Musk includes additional features like post editing to encourage Twitter users. The social media networks hope that this service will promote better security and authenticity across their platforms, however, we all know that nothing is ever truly private online. A New Social Media Hazard: Musk's Blue Check Verification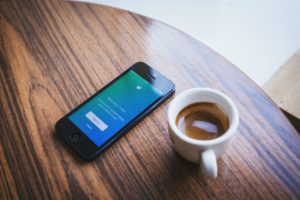 How Can You Avoid Fake Accounts Online?
Though some accounts may even have a blue check, the new verification process may bypass fake accounts that pay for the service. To avoid these accounts, you can do the following:
Click on the blue check on Twitter to understand the difference between verification. Twitter will disclose whether the profile is an official account of a figure or business or if the verification is paid through a subscription.

Features of a profile like bio, followers, tagged photos, likes, etc. are telling factors as to whether an account is real or fake. If an account isn't consistent in those features throughout its profile, it may be a sign that it is not an official account.

Do an online search to see if the figure or businesses social media profile can be found on their website to ensure you follow the official account.
Using social media is a great way to show off your hobbies and interests while connecting with new people. However, platforms that lack safety and privacy make it difficult to do so. It is important to remain aware of who and what you interact with online to remain safe. If you see a blue check on a social media profile, keep in mind that it may be a sign of the new social media hazard, Musk's blue check verification. A New Social Media Hazard: Musk's Blue Check Verification
Including author's excerpts from https://prowlpr.com/2023/02/27/blue-check-verification-faux-or-fact