How to Use the World Cup to Make Friends and Build Lasting Connections

How to Use the World Cup to Make Friends
As the 2022 World Cup quickly approaches, supporters from all corners of the globe are prepping to cheer on their beloved squads and players. But this highly anticipated event is more than just an occasion to watch some thrilling matches – it's a fantastic chance for fans everywhere to form meaningful relationships as well! In this article, we'll provide several helpful suggestions for using the Word Cup experience to build friendships with other passionate soccer lovers and forge lasting connections.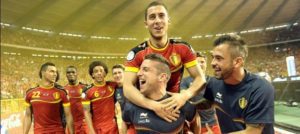 Attend live games
During the World Cup, one of the finest ways to join with other passionate soccer fans is by watching live games together. Whether you're at a bar or restaurant cheering on your favorite team, or experiencing it firsthand in person, there's an unbeatable connection and sense of community that comes from uniting over something you both love. Not to mention nothing beats the rush and enthusiasm when witnessing matches unfold right before your eyes! So rally some like-minded friends, get some beers ready, and head out for an unforgettable viewing experience during this year's World Cup excitement.
Join a soccer league or team
If you're seeking a more engaging and interactive way to socialize with other soccer aficionados, joining or starting up your own local soccer league is the perfect solution. Not only will playing together bond you all through shared experiences, it's also incredibly enjoyable! Plus, being part of an organized team provides you with an instant circle of friends as well as routine chances to hang out with those who share similar interests.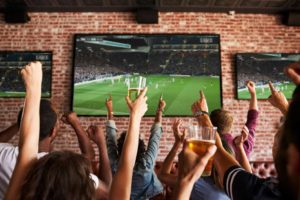 Host a viewing party
Unleash your inner soccer fan and make the most of this year's World Cup by throwing a viewing party at home! Gather some friends, have everyone bring their favorite dish, and create an exciting atmosphere as you all cheer on your favorite teams. To add even more energy to the event, why not set up a bracket or betting pool? Celebrate international football in style with a fun-filled gathering – it'll be one for the history books!
Connect with other fans online
Nowadays, it's more straightforward than ever to connect with fellow soccer enthusiasts on the world wide web. Social media sites such as Facebook and Twitter have unlimited amounts of World Cup-associated groups and hashtags that you could join in order to chat about different happenings around the tournament, provide your opinion on certain matters, or even make new connections! So get out there – who knows what kind of friends you may find?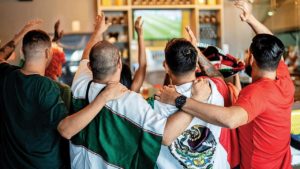 Volunteer at a World Cup event
If you're seeking to elevate your involvement in the World Cup, why not volunteer at a local event? Cities and towns around the world host numerous activities related to the tournament – from viewing parties, fan zones, exhibitions down to special events. It's an extraordinary way of making new friends while also doing something meaningful for your community. Through volunteering, you'll get to engage with people hailing from all walks of life and be part of this momentous experience! Ultimately, participating in the World Cup is an amazing prospect that allows us make lifelong friendships along with incredible memories. How to Use the World Cup to Make Friends
In conclusion

How to Use the World Cup to Make Friends
Immerse yourself in the amazing atmosphere of World Cup soccer by attending exciting live games, joining a local league or team, hosting an unforgettable viewing party with friends, connecting to fellow fans virtually and volunteering at one of the 2022 events. Gather your squad and don your favorite jerseys – it's time to show support for all teams and players participating in this grand event! How to Use the World Cup to Make Friends