Is Technology the Best Way to Find New Friends in 2022?
So much of what we do online is about making connections and communicating with other people more efficiently. In this era of online communication, it may seem like the internet is allowing us to connect with each other more. However, it is also true that technology keeps us from making equally valuable in-person connections, which are seemingly rare as technology becomes more prevalent in our lives. If you'd like to learn more about whether technology is truly the best way to find new friends in 2022, keep reading.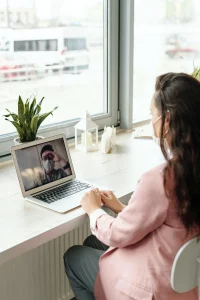 Apps Are More Efficient
If you're looking for a quick connection with someone new, apps are your most efficient option. The process of going to a bar simply takes more time and energy. doing makeup, driving to the bar, and ordering drinks are necessary steps to meet someone at a bar, and this can also get expensive. However, apps are quick and easy. Preparation to find a date or just someone to connect to virtually takes a few seconds – open the app and start swiping. In terms of efficiency, apps have the upper hand.
Technology Doesn't Always Represent Us Well
When it comes to expressing yourself on the internet, it is difficult to know if you are coming across the way you intended. It is hard to gauge someone's true character and personality through an online profile on a website, so that makes meeting someone a longer process. When you meet someone in person, it is easier to know quickly whether you like their personality. However, if it takes days to meet and schedule the first interaction with someone you've never met, finding friends online can extend the process with fewer successful attempts.
Meeting People In Person Is Unreliable
If you're relying on meeting your best friend in person, it might just not happen for you as soon as you want it to. It's harder to socialize in person at events, especially if you're shy, and sometimes you might just not find anyone you click with. This is the nature of leaving your social life up to chance, and you should be okay with that before you totally rule out apps. On the other hand, relying on being social in the outside world will help develop those key social skills you'll need for the rest of your life.
Let us know in the comments below: Do you think technology is the best way to find new friends in 2022?
See more: Modern Love Explained: Why Dating Is So Hard in 2022